Manneken Pis: een nieuw kostuum van de KBS
16/3/2013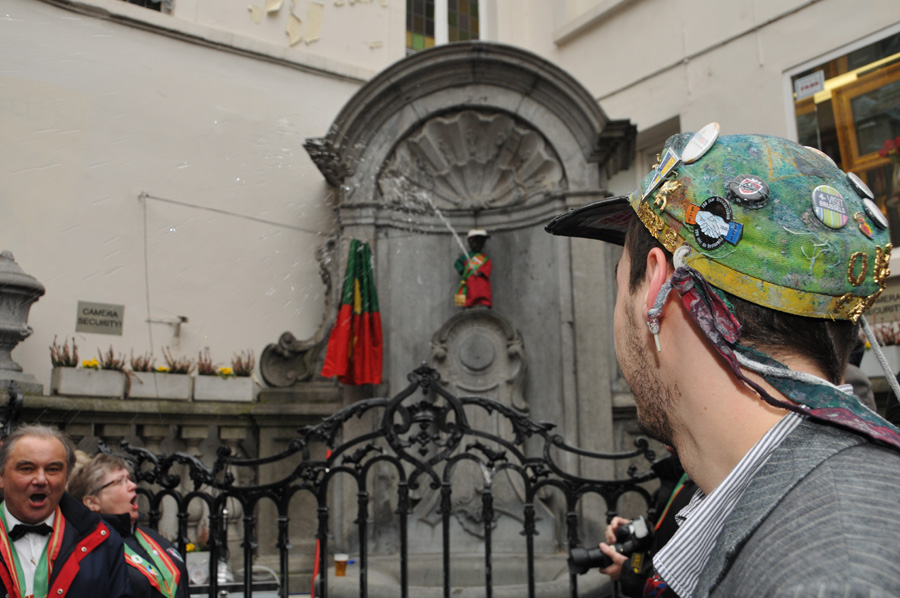 KBS ? De Kring van Brusselse (en Brabantse) Studenten van de V.U.B.
V.U.B. ? Vrije Universiteit van Brussel (Free University of Brussels.
Free means here not connected to a religion like the K.U.L. and not state owned like the R.U.G.)
K.U.L. ? Katholieke Universiteit van Leuven.
R.U.G. ? RijksUniversiteit van Gent (State University of Ghent).

Most recent update: 23 June 2018