The Meetjesland in the north of East-Flanders, Belgium
Groeningefest in Assenede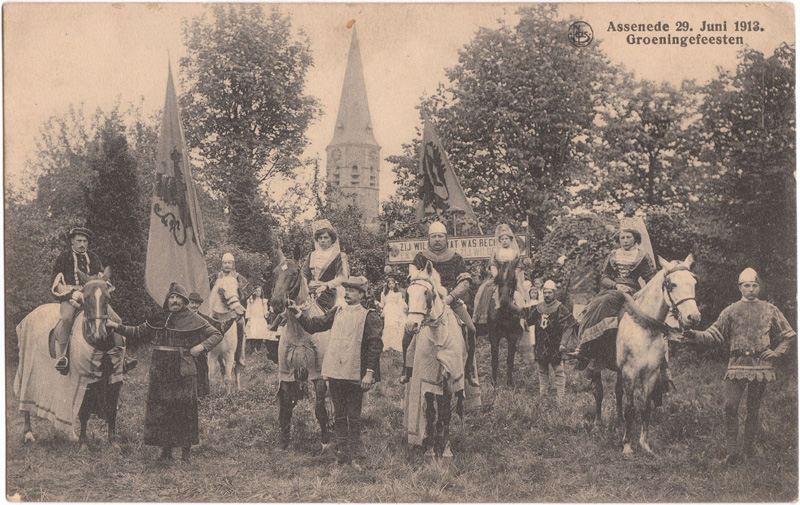 Groeningefest in Assenede on 29 June 1913.
Groeninge is the place where on 11 July 1302 much of the French nobility was cut down by the rebellious Flemish.
The French came in their Sunday best, ready to feast after what they were certain would be an easy victory.
Their magnificent steeds got bogged down in the mud and
hundreds of golden spurs were retrieved from the battlefield.
The Flemish National Day is 11 July.


All about Assenede
Our Meetjesland — Table of Contents — Find something in this Meetjesland website

Most recent update : 18-01-2019