Manneken Pis in 2008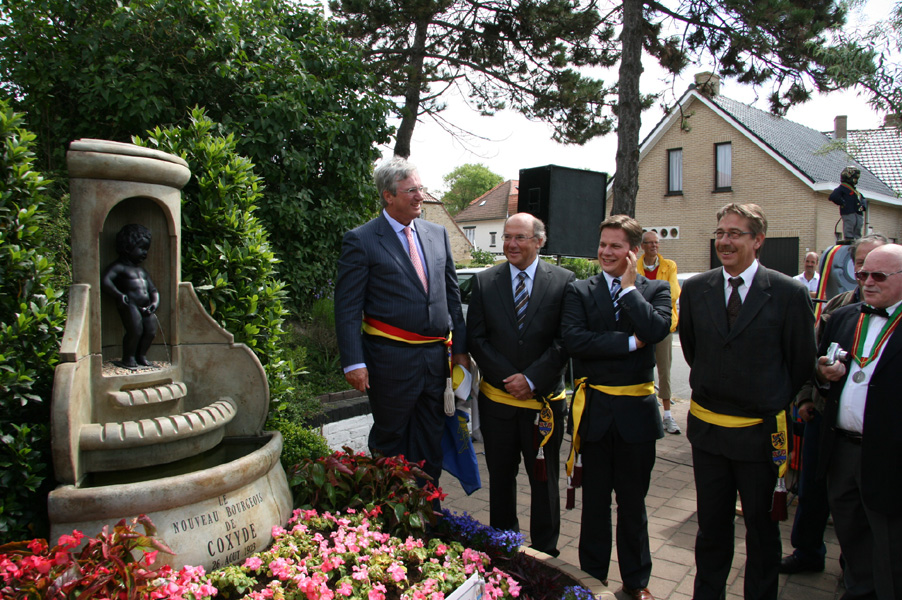 In an attempt to feel less homesick,
a gentleman from Brussels put up a statue of our Manneken,
near here in the garden of his Koksijde property.
That was more than a hundred years ago.
On 21 June 2008, in the presence of a delegation of the Order of the Friends of Manneken Pis,
the Lord Mayor of Koksijde Mr. Marc Vanden Bussche unveiled a new statue.
Also in our picture from left to right aldermen
Dirk Dawyndt, Frederic Devos and Daniel Van Herck
and finally Mr. Fernand Van Oosten, member of the Order.

Picture of 21 June 2008.
To the top of this page
All about Manneken
Our thumbnail pix of our Manneken in 2008


Most recent update: 21 April 2021