Manneken Pis in 2008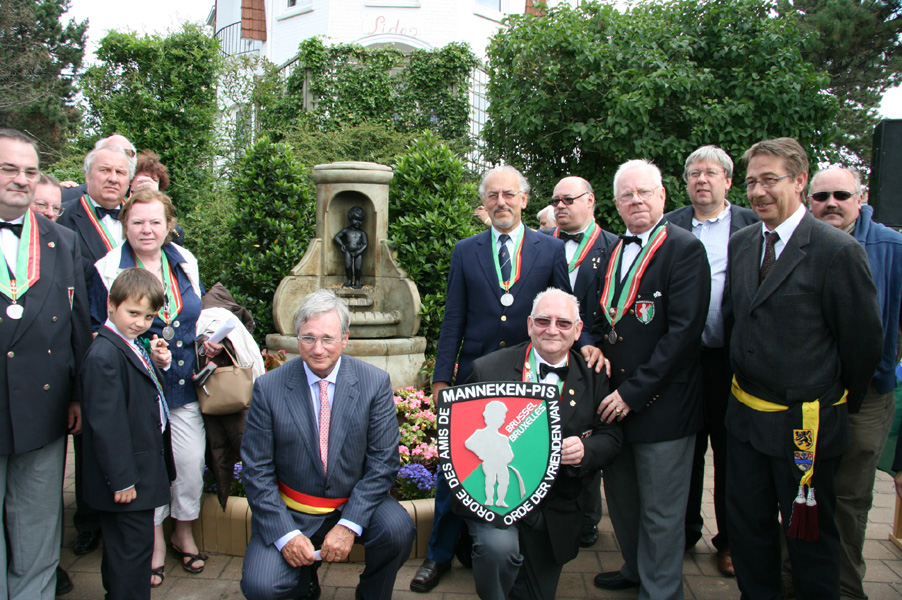 Kneeling down the Lord Mayor of Koksijde, Mr. Marc Vanden Bussche
and on his left George Minne, a member of the Order of the Friends of Manneken Pis.
Behind George we see members Ivo Peeters, Louis-Philippe Moyson
and on his left,
Mr. Edmond Vandenhaute, the President of the Order.
On the left of this picture we see Mr. Thierry Maes, Mr. Philippe-Edouard Dumont and
Mrs. Bernadette Harnalsteen.

Picture of 21 June 2008.
To the top of this page
All about Manneken
Our thumbnail pix of our Manneken in 2008


Most recent update: 21 April 2021