Playing with darkness and colours
Ivo Pervan
Ivo Pervan is a professional photographer and photo-journalist. He was born on 24 June 1947 in Split, then in Yugoslavia, now in Croatia.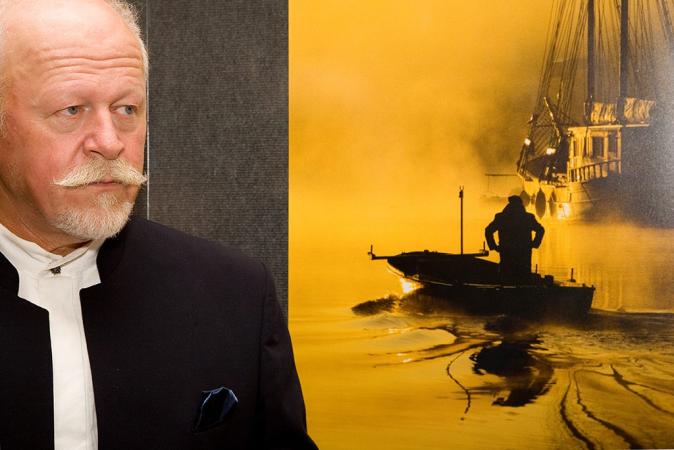 Ivo Pervan with one of his many famous pictures
His posters and photographs won numerous prizes in international competitions. Seventeen books were published with pictures exclusively by him. And more than 60 books appeared with pictures by him and by other photographers. His photographs were the subject of several prestigious exhibitions such as the very successful "Colours of Croatia Photography Exhibition" that was on display at the Royal College of Art in London (U.K.) and at the European Union House in Dublin. These photo exhibitions helped a lot to make people all over this world aware of the beauty of a whole region.
We show you here just two pictures that were published in 2009 in a marvelous book «Herzegovina, Land of light».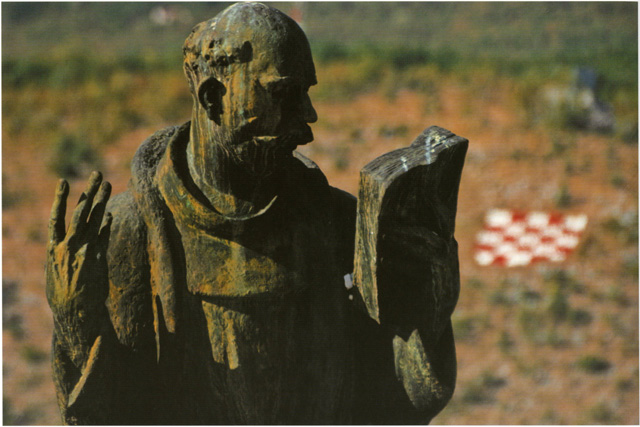 Fra Didak Buntic
I know some people who can explain at great length to all who will listen what it is that makes this or that picture superb. I don't know how to do that. When I see a great photograph I go Waow ! and I know... I feel it's marvelous. And that's that. For want of a better title I call this page «Playing with darkness and colours». Sure, but there is a lot more to the gorgeous pictures of Mr. Pervan.

Zilavka
1947, a really good year ! Thank you very much Mr. Pervan.

«Herzegovina, Land of light»
Published by Novelti Millenium, Zagreb, 2009
Written by Bozo Skoko
Photographs by Ivo Pervan
Edited by Boris Ljubicic.
Hardback, 328 pp.
Highly recommended !

Ivo Pervan's personal website



Most recent update: 20 July 2018