The Meetjesland in the north of East-Flanders, Belgium
Knesselare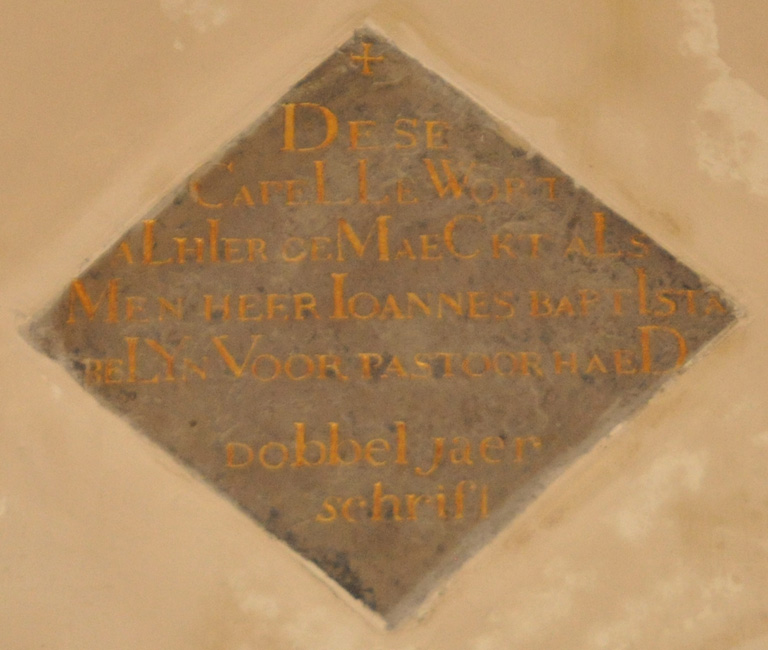 "DESE
CAPELLE WORT
ALhIER GEMaeCkt aLS
MEN HEER Ionnes BAPTISTA
BELYN VOOR PASTOOR HAED

Dobbel jaer
schrift"

This chapel was built here when they had here as priest Mr. Ioannes Baptista Belyn.
"Dobbel jaer schrift" double year script, means the double chronogram yields 3470,
double of 1735, the year when the chapel was built.

Picture of 27 July 2011.


All about Knesselare
Our Meetjesland — Table of Contents — Find something in this Meetjesland website


MijnPlatteLand.com

Most recent update : 22-04-2021
Copyright Notice (c) 2023